Arianna Dykshoorn shares one of her most impactful takeaways from OneLife:
One of the biggest things I learned in OneLife is simply that God loves me. See, I grew up in a Christian family going to church every Sunday and I knew that God loved me. I was told it just about every day. To me, it was a fact of life: the sky is blue, snow is cold, cows say "moo", God loves me. But knowing is very different from understanding, and I did not understand that God loved me. I had a relationship with him, but it was a shallow and struggling relationship. Since I didn't understand his love, I didn't know how to love him back. There was a disconnect between my mind and my heart that was causing my relationship with God to stay stagnant.
Everything changed one day at the beginning of OneLife when we were assigned to read the book of Romans in one school week. I had a terrible attitude about it. I thought I knew best, and I did not think it was best to read an incredibly theologically packed book like Romans in five mornings of devotions. I determined to read through it because I had to, but I was certain that I wouldn't get anything out of it. I got to Romans 8, a chapter that I had read countless times before, and this time, God opened my eyes. I read that "those who are led by the Spirit of God are the children of God. The Spirit you received does not make you slaves, so that you live in fear again; rather, the Spirit you received brought about your adoption to sonship. And by him we cry, 'Abba, Father'." In that moment, something clicked in me, and I realized for the first time in ten years of being a Christian what the implications of God's tremendous love were. I am God's chosen, adopted child. He has rescued me from slavery and broken the chains which bound me to fear and death; chains I was utterly powerless to release myself from. This changes everything! Now, when I thought about the God whose endless love for me crossed the bounds of my brokenness to bring me home, I could not help but love him back.
As I continued to grow deeper in my understanding of God's love through reading his word and hearing the gospel through classes at OneLife, my love for others began to change, too. I realized that if God loves me so much that he chose to bring me into his family, and if he loves every person he has made, and if every person is created to bear his image, then I need to love all people, too. Choosing not to love someone because I don't like them or because they have sinned against me is not an option. After all, God didn't use those excuses on me. I am still a work in progress and I certainly do not love all people well, but understanding God's love for me and all of his people has helped me to look at people I struggle to get along with in a new light. I am slowly learning to see all people through the lens of the gospel, a lens which colors them with the light of a Father who loves them just as much as he loves me.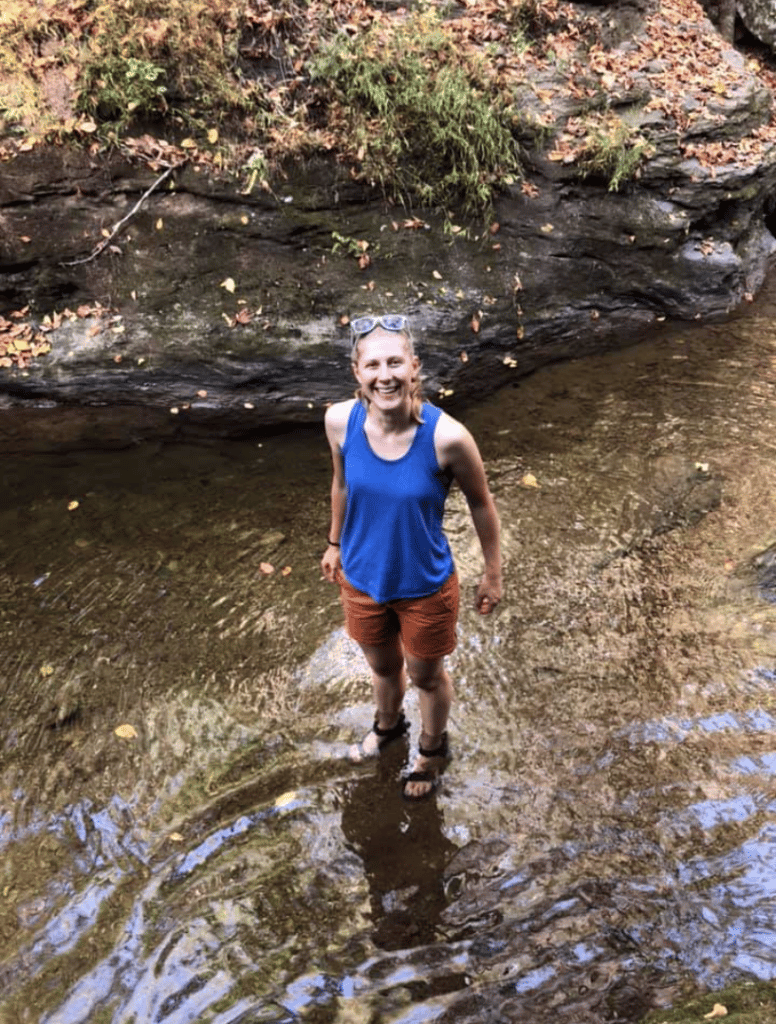 ---